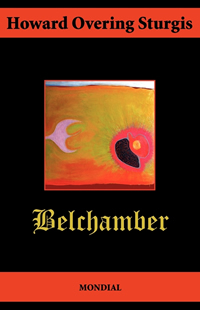 Belchamber
A novel by Howard Overing Sturgis
In his remarkably interesting novel, Howard Sturgis, with a skilful touch, describes life in the rich and self-indulgent aristocratic society.
It traces the career of a young man, Sainty, brought up in the midst of great luxury. Indecision of character is the weakness of Sainty. He allows himself to become the prey of a scheming mother and her worthless daughter, and, in spite of the tremendous advantage of his wealth and position, and a strong desire to benefit his fellow-men, he never accomplishes anything.
Sainty is the victim of his surroundings; he makes a few ineffectual struggles before the waters of adverse circumstance close over him.
Most of the men and women described in "Belchamber" are hard and grasping if not distinctly vicious, and yet the variety shown is endless. The book is extremely well written, showing marked skill in the delineation of character.
Mary K. Ford (The Critic)