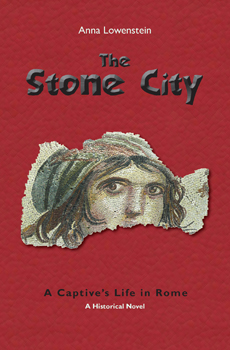 The Stone City.
A Captive's Life in Rome

A Historical Novel

Anna Lowenstein became interested in the Romans when she visited Italy over thirty years ago, and was awestruck by her first view of the Pantheon. She wondered what impression it must have made on a barbarian who had never seen a stone building before, let alone architecture as magnificent as the houses and temples of Rome. That was the moment when she had the idea for her first novel "The Stone City". Not long afterwards she moved to Italy and came to live in the Roman countryside close to the ancient town of Palestrina, which appears in this novel under its Latin name Praeneste. Since then she has written a second novel, "Death of an Artist", also set in Ancient Rome, and is now working on a third.
ISBN: 9781595693129

Language: English

Subjects: Fiction (Ancient Rome; Celtic Life; Slavery; Early Christianity)

Pages: 288

Book Type: 5.5 x 8.5 in ( (21,5 cm x 14 cm)), Perfect Bound - Paperback



In the US:
From the publisher (see button at the top)
Amazon.com
Barnes&Nobles
Bookdepository
In Japan:
Amazon
In Spain:
Amazon
In Russia:
Bookvoed

As eBOOKS:
Google Play Books
Kindle

And please search your personal Reader for availability in Apple iBooks, Sony Reader, Kobo and other apps - Use the ISBN number "9781595693129" for your search!